White Paper on Work From Home (WFH)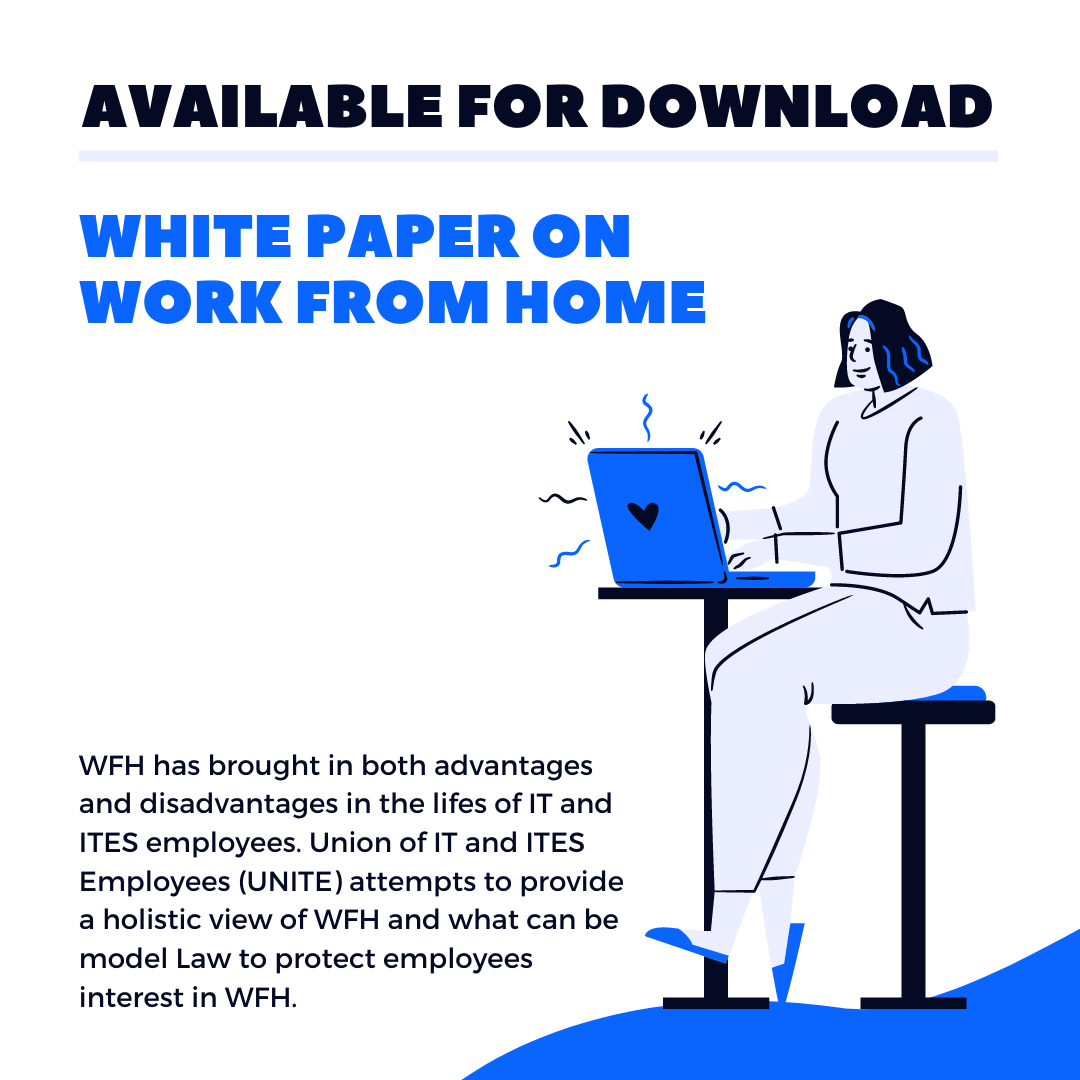 UNITE has surveyed IT and ITES employees of Tamil nadu and prepared a detailed White paper on the opportunities and problems posed by Work From Home for employees angle. NASSCOM has demanded a regressive law for WFH to Government, if we employees allowed that demand to be fulfilled it will lead to a Modern Slavery. To oppose NASSCOM's cruel demands and to betterment of employees working conditions in WFH, this document proposes a comprehensive list of rights needed for employees working in WFH.
UNITE thanks all the employees who took part in the survey, the employees who shared it among their office colleagues, the employees went through the draft and gave valuable suggestions and the employees who supported us in any means to bring this document out for public consumption.
On 19th December 2020, 5.15 PM, Com. Dr. K. Hemalatha, President, CITU has released the White paper through Zoom.