6 hours work day movement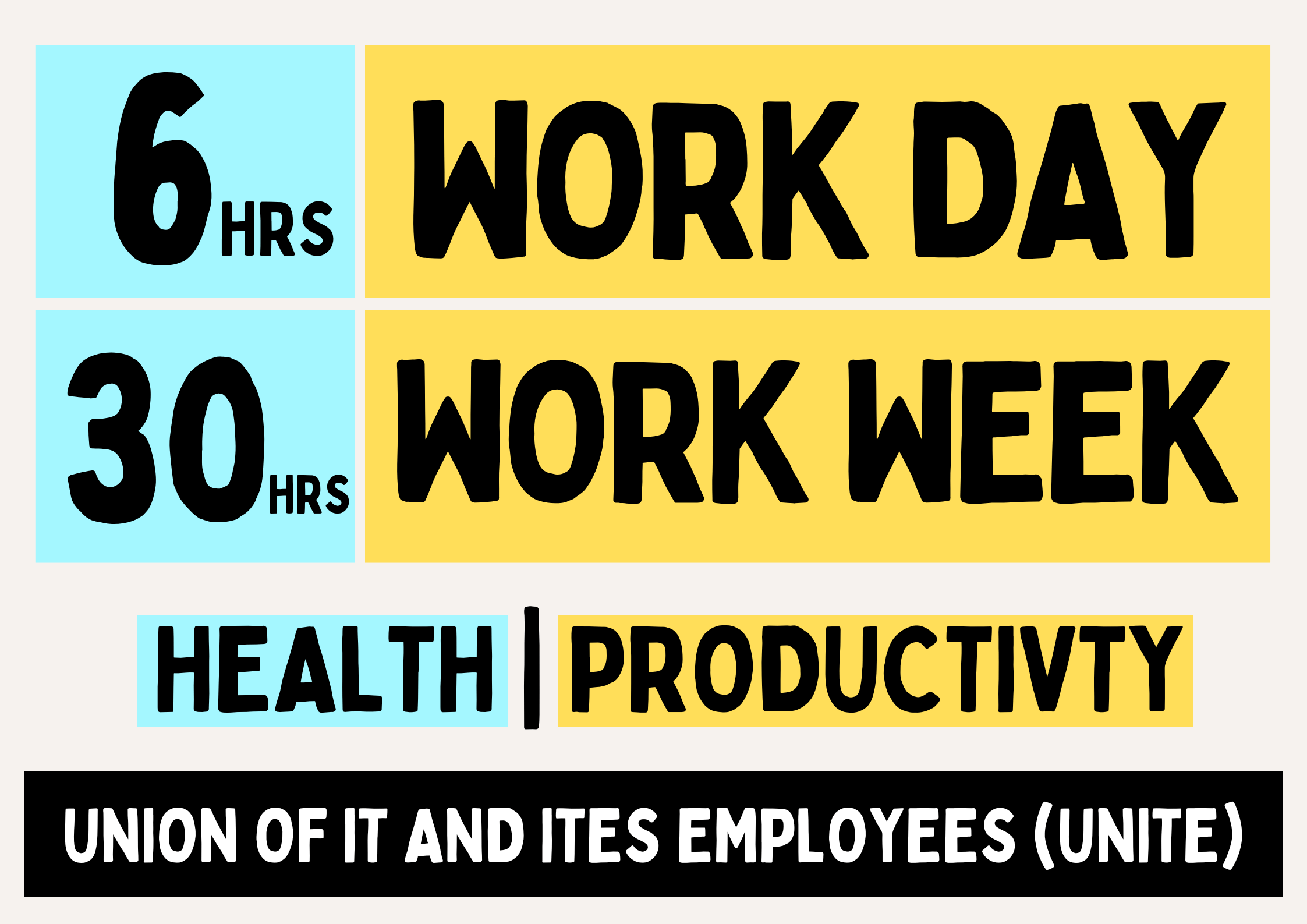 On the background of Tamilnadu DMK led government's decision to on-hold the 12 hours work day legislation after a wide protest by the working class of Tamilnadu led by trade unions and the political parties representing the general public is a welcome move but not enough! 
We believe the will of the Government to introduce such a regressive bill is more dangerous and require a larger movement demanding a progressive policy to reduce work hours.
We understand that long working hours and stressful workloads can have a negative impact on our physical and mental health, leading to burnout and decreased productivity. That's why we are consistently calling for a reduction in the standard workday to 6 hours and workweek to 30 hours, and opposing the idea of a 12-hour workday and 4-day workweek.
At UNITE, we believe that a 6-hour workday and 30-hour workweek is the ideal solution for promoting the health and well-being of employees, while also ensuring fair and equitable workloads for all. By building a movement around this issue, we hope to not only improve the lives of technology industry workers, but also progress the idea of social justice and equality in the workplace.
To further our cause, we will be holding a physical campaign at Navalur, Chennai on 27th April 2023, at 5.30 pm onwards as a street corner meeting. We invite all IT and ITES employees to join us and express their solidarity. Together, we can make a difference and improve the quality of life for all IT and ITES employees.
Reference:
Our earlier statement against the DMK led government's un-democratic act of passing the 12 hours work day legislation without any democratic discussion – https://uniteit.org/2023/04/21/statement-against-the-dmk-governments-anti-employees-amendments/