Extending solidarity with the Bharath Bandh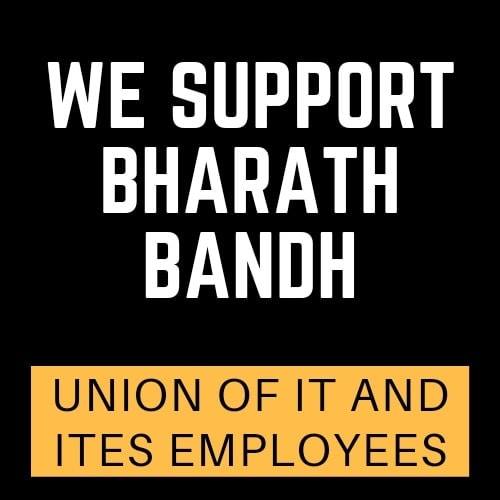 The Bharat Bandh on 8th December was called collectively by all the farmers organisations protesting in Delhi. They are demanding to revoke the Pro-corporate, and anti-farmers laws enacted by the brute majority of the BJP led NDA government, while the opposition was protesting against it.
These new Agri-Laws undemocratically passed in the Parliament, threaten India's food security, threaten to destroy Indian agriculture and our farmers. They lay the basis for the abolishment of the Minimum Support Price (MSP) and could effectively mortgage Indian agriculture and our markets to the caprices of multi-national agri-business corporates and domestic corporates.
We have seen how low the government actions were when they unleashed violence against the farmers who were marching peacefully towards Delhi to exercise their constitutional right to protest. Braving all the challenges put forth by the Govenrment, for the past 10 days the farmers are protesting in the harsh winter weather camping at the roads of Delhi. Their demands are to revoke the Agri-laws and the Electricity Amendment bill, to protect their livelihood and of the people of India. But the government is hell bent on pleasing their electoral bond donors than the farmers and the people of India.
To make the government yield, we on behalf of the IT and ITES employees, extend our solidarity and support to the December 8th, Bharat Bandh demanding to revoke the Agri-laws and Electricity Amendment bill.
—
Alagunambi Welkin, General Secretary