Condolence – Seenivasan K.R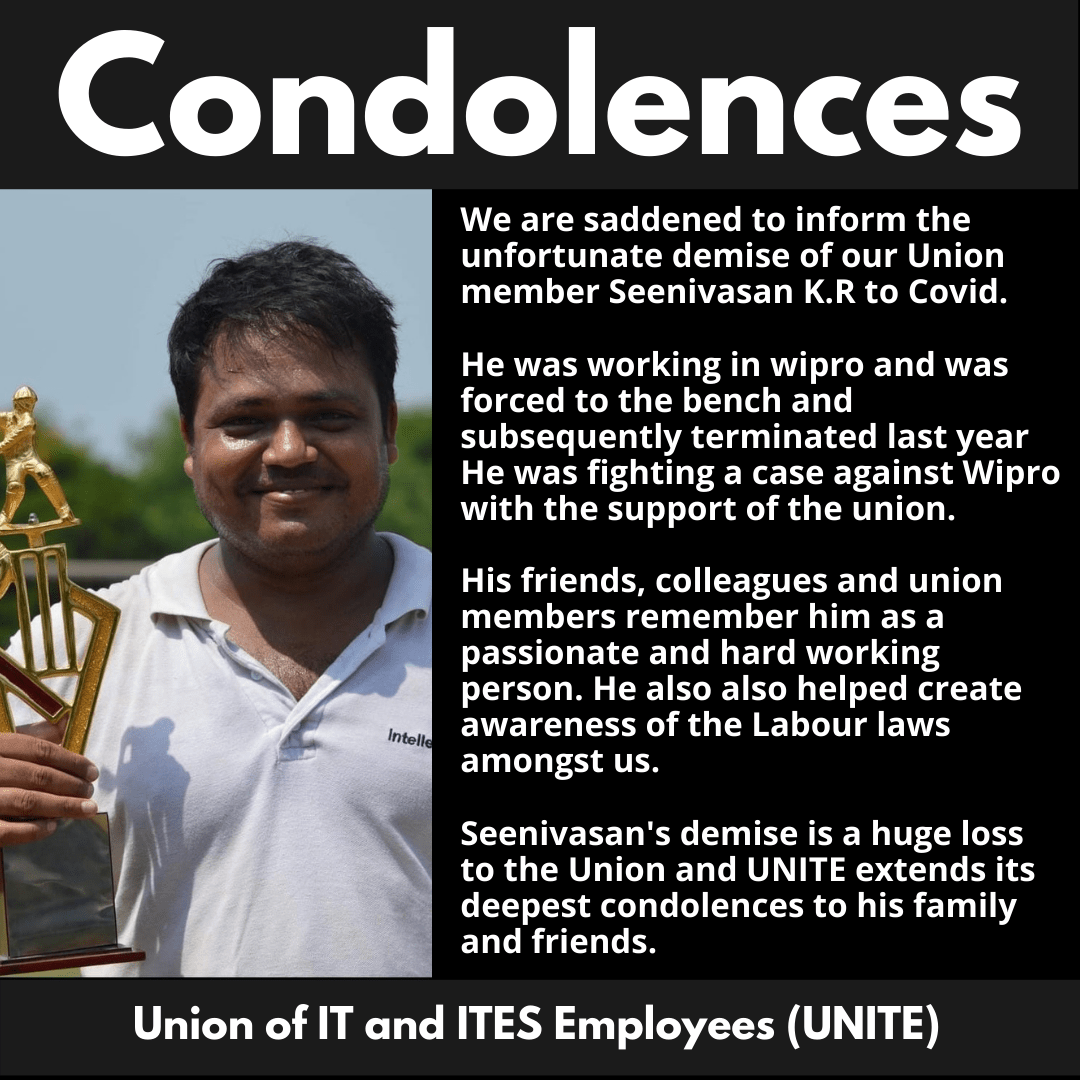 We are saddened to inform the unfortunate demise of our Union member Seenivasan K.R to Covid.
He was working in Wipro Limited and was forced to the bench and subsequently terminated last year. He was fighting a case against Wipro with the support of the union.
His friends, colleagues and union members remember him as a passionate and hard working person. He also also helped create awareness of the Labour laws amongst us.
Seenivasan's demise is a huge loss to the Union and UNITE extends its deepest condolences to his family and friends.