Amendments and Recommendations to Draft Model Standing Order, 2020 for Service Sector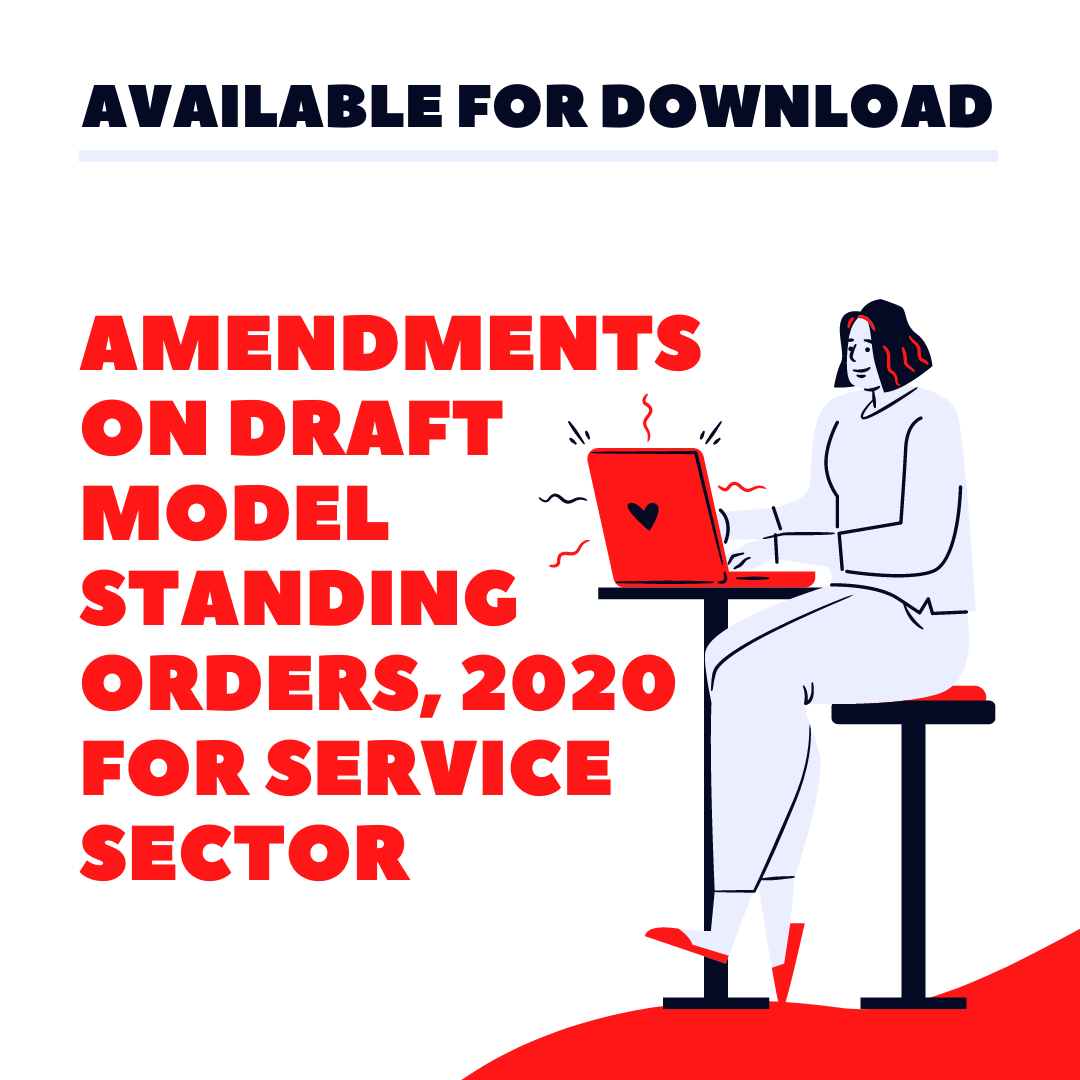 We form the Union of IT & ITES Employees (UNITE) a registered trade union (Reg. No. 3621/CNI) of employees working in IT and ITES industry for securing rights and welfare. We expected the draft to be modern and futuristic to cater the need of democractic and dignified workplace, but on the contrary we find it regressive.
We believe the draft has not met the basic needs of 40 lakh IT and ITES employees of India. Even a shallow survey on the problems faced by IT and ITES employees would assert the need of regulating the Performance Appraisal Process to create transparency and curtail the exploitation exercised through that, but the draft failed to address that. Lack of Job Security is undermined by the loopholes of existing legal framework, which is a serious issue, but the draft failed to address that.
Moreover the need to democratize the workplace and distribute power centralized with employers to the collective will of employees, which will reduce the industrial disputes by providing an avenue to dialogue with employers, has been overlooked. We have prepared a set of bare minimum recommendations, amendments, modifications and deletions. Highlights of those are listed below,
1) Demand to regulate Performance Appraisal Process
2) Demand to rephrase the document to be gender neutral.
3) Demand to have minimum term, maximum renewal and limit of max period for Fixed term employment
4) Demand to regulate work timings of IT and ITES companies
5) Demand to regulate Work From Home and suggested model framework.
6) Demand to have Leave as a right of an employee.
7) Demand to democratic control over Service Card by employees.
8) Demand to remove sleeping as misconduct.
Above are the highlights for detailed explanations and response for the demands can be found in the response document submitted to Ministry of Labour and Employment today. We believe these demands will marginally improve the working conditions of 40 lakh IT and ITES employees of India.