UNITE members arrested along with the protesting farmers and workers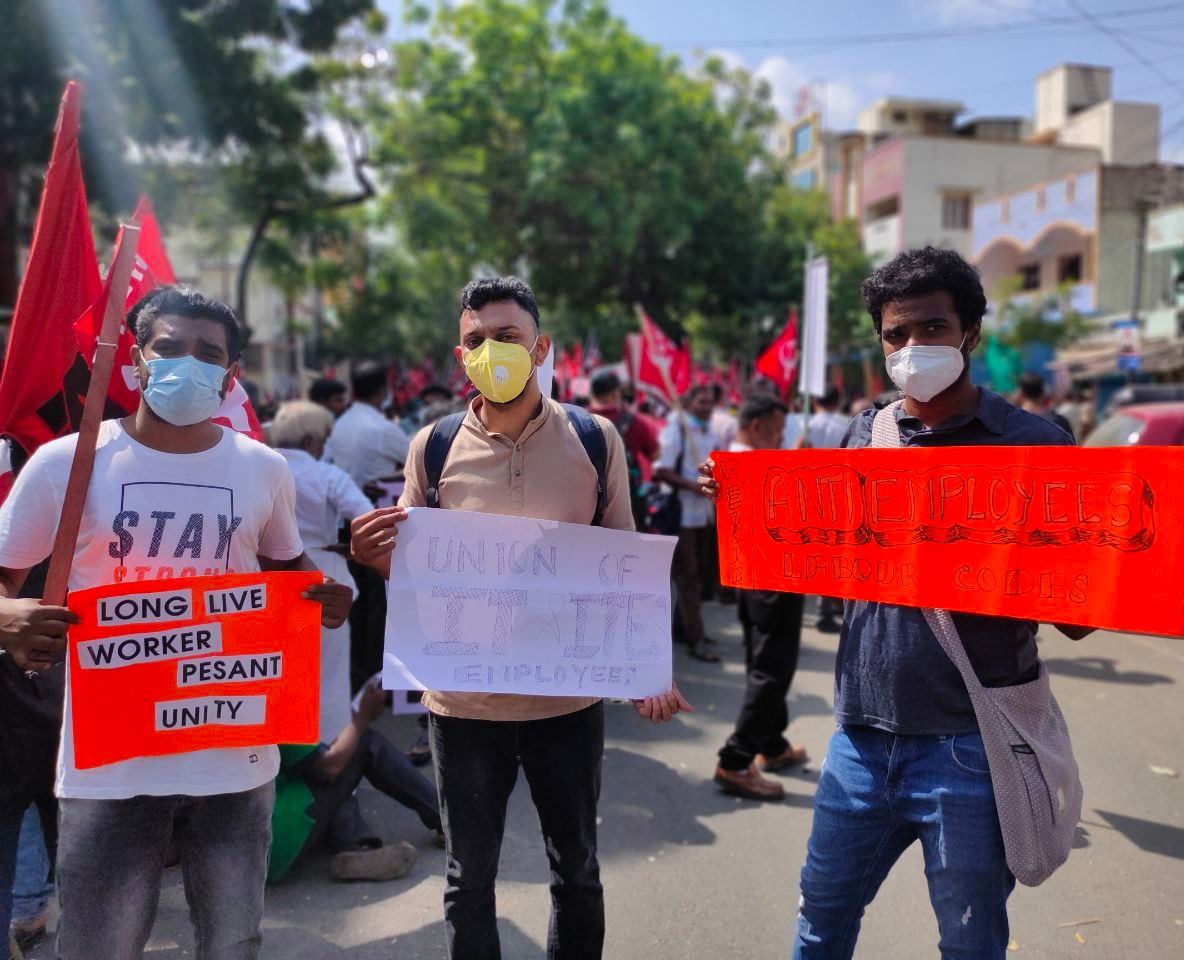 On 23rd Jan 2021 a protest was organized by Central Trade Unions and Farmers Organizations demanding revoking anti-labour codes and anti-farmer laws. A contingent of UNITE took part in the protest happened at Little Mount, Chennai. Among the contingent, Welkin, General Secretary, Ahmed, Executive Committee Member and Prabhu, Executive Committee Member were arrested along with hundreds of workers, farmers, youths, unionists and activists across political spectrum.
We can see the dissent against Labour Codes exists across various sectors. Along with the protesting farmers, workers also intensify their struggle demanding revokation of regressive labour laws, undemocratically enacted by the BJP led NDA government.
The upcoming labour codes degrade the working conditions of IT and ITES employees and will put the life's of employees at the mercy of employers. Increasing in work time, introducing Fixed term employment and unregulated Work From Home will affect the health of employees. Increasing precarity in work will lead to a indecent working conditions, where self respect fades away along with the rights.
To safeguard the rights and livelihood of IT and ITES employees, Union of IT and ITES employees will continuously stand in the forefront and exercise our democratic right to register dissent through protests. Till the pro-employer, anti-employees codes revoked and a employee friendly, progressive codes enacted, we will collectively raise our voices for progress.