IT Employees Protest against NASSCOM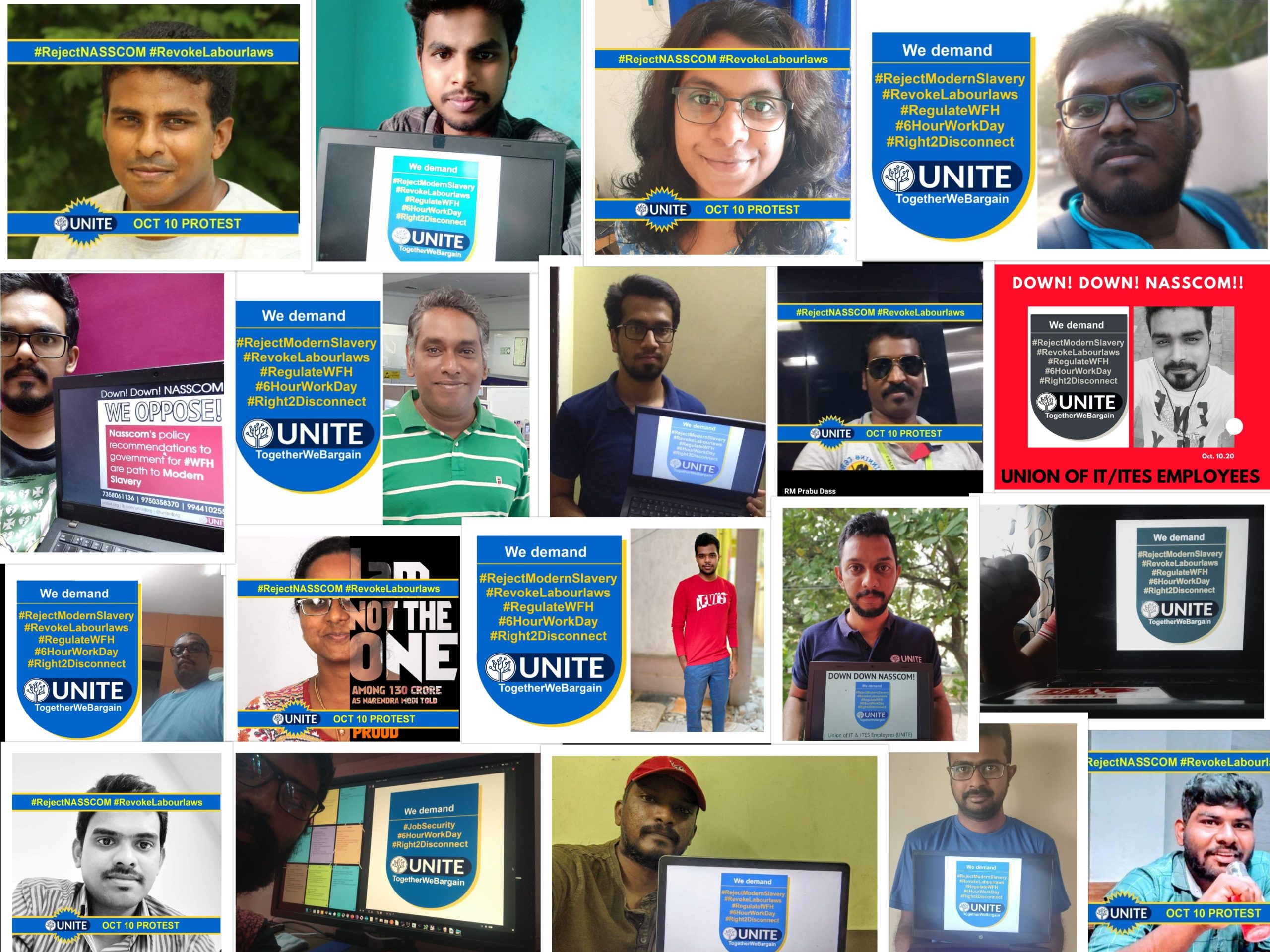 UNITE thanks and congratulates its members for participating in the protest called on 10th October 2020 against the Union government and Nasscom on the below demands,
1) Reject Nasscom recommendations on Work From Home as they are akin to modern slavery with no respite to employees.
2) Enact laws to regulate Work From Home to protect employees welfare through democratic process.
3) Reduce work hours to 30 hours a week for work from home.
4) Enact law to ensure employees right to disconnect after work hours.
5) Repeal the anti-labour, anti-farmer legislations.
A section of IT\ITES employees took part in the protest by taking selfies while holding the demands as digital placards. A section of employees took part by having the demands in the Facebook frames and WhatsApp status. Many shared the photos and posters with the demands across multiple social media platforms.
UNITE once again thanks all the members and the IT/ITES employees who were part of this protest. UNITE believes that only through collective actions like this, the rights of the employees can be retained and we can successfully meet our demands.
#UNITE #Unionize #TogetherWeBargain