International Workers Day Greetings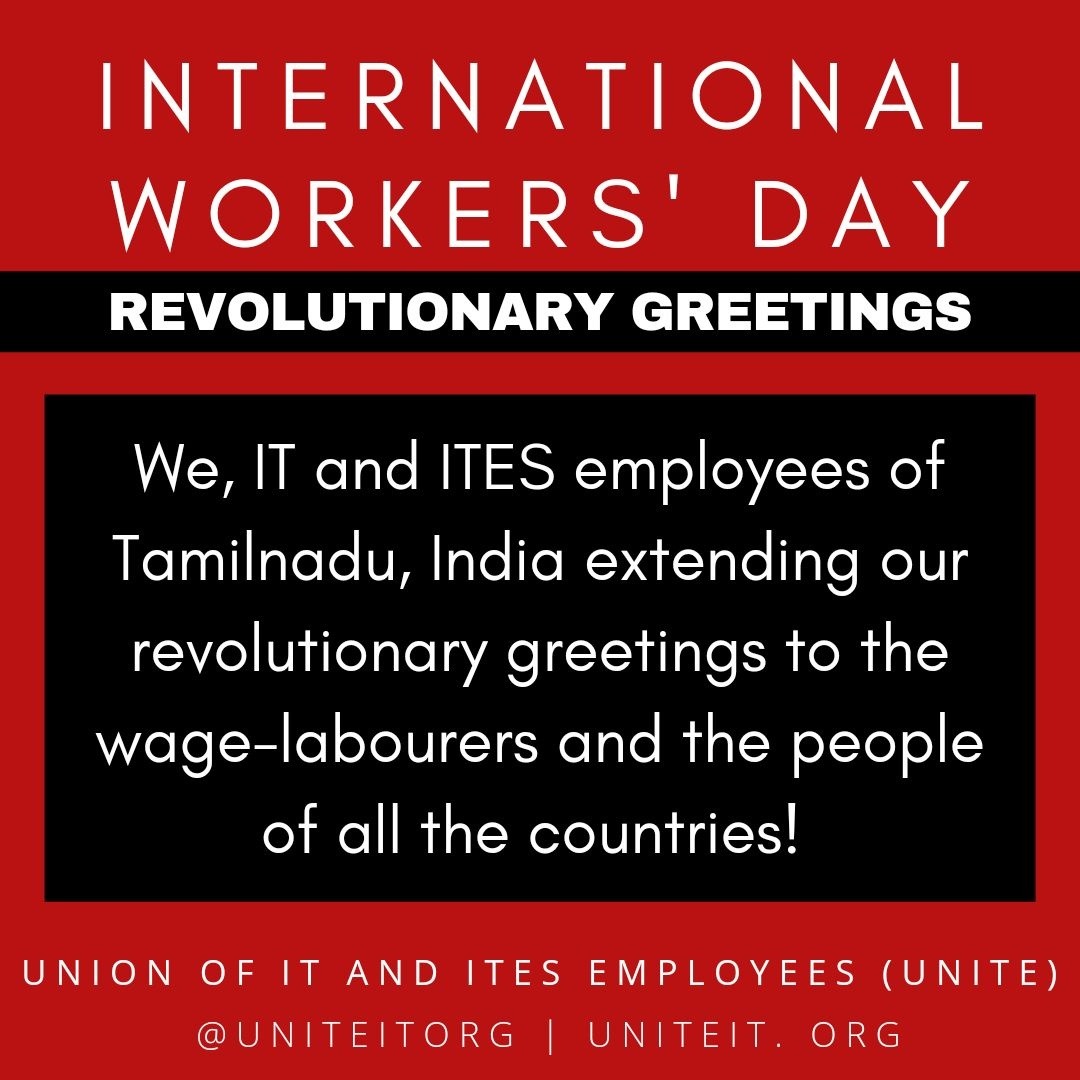 UNITE and it's members extend our revolutionary greetings to the wage labourers and the people of all countries.

Let us remember the sacrifices of workers by which almost 8 hour work day came to reality. Only through continuous fight along with organized employees of various industries we can realize the idea of 6 hours work day. Our future, livelihood, health and social harmony depends on it.

Let's take forward the legacy of martyrs and win a new world!