24th Jan 2021 EC meeting circular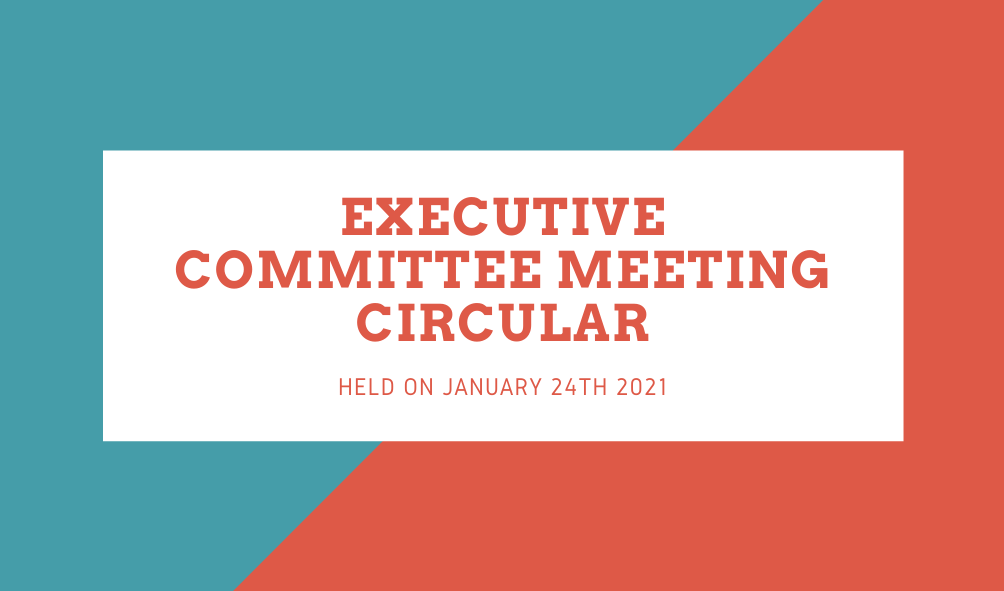 The Executive Committee has met online on 24th Jan 2021. EC began the meeting with registering condolences to the 150+ farmers who lost their lives in the ongoing protests.
Followed by below resolutions were presented by President and passed unanimously,
1) Resolution was passed against the pro-corporate, pro-employer, anti-employees Labour Codes
2) Resolution supporting Farmer Struggle
3) Resolution against 10 hour working day at Cognizant and other companies
4) Resolution in solidarity with the Alphabet Workers Union
5) Resolution on demanding regulation of Work From Home
Work report for the period of October 2020 to January 2021 was presented by General secretary, which followed by discussion and adoption of the work report. Adopted work report has been circulated separately.
Next three months plan:
A team for creating election demands under Com Sukumar. Election demands to be also circulated and discussed in circles.
Gender inequality to be taken up by research subcommittee for campaign.
Labour codes, standing order to be taken up by planned activities subcommittee and continuous campaign to be done on available rights and ill effects.
Campaign and protest against CTS 9 hour work day to be done before implementation on Feb 15 2021.
Policy intervention on State and Central levels to be taken up on the codes and standing order for service sector.
Public meeting to campaign the ill effects of labour codes and standing orders for service sector. A twitter campaign on job security to be planned along this meeting.
—
Alagunambi Welkin
General Secretary