Current Trends of Indian IT Industry & Fourth Industrial Revolution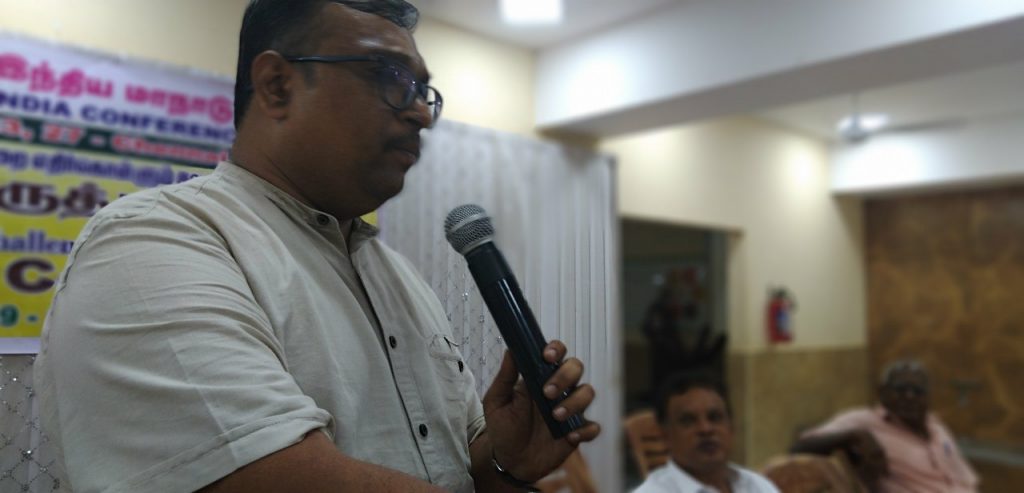 On 29th December 2019 two important meeting happened at Coimbatore. First is the meeting of National Coordination Committee of the IT and ITES Employees Unions from different states, under the guidance of CITU. In this meeting various experiences has been shared among the unions, and collectively decided to strengthen the organisation and to campaign the need of union. Couple of research sub committees has been formed to research on the IT and ITES industries.
The second meeting was a seminar on the Current Trends and Challenges of Indian IT Industry on the background of Fourth Industrial Revolution theoretical framework campaigned by the World Economic Forum. Where the vision of Fourth Industrial Revolution was discussed on the context of how economically and socially it will change the livelihood of people, workers and employees.
UNITE believes in continuous interaction with all the stakeholders to promote unionization among the IT and ITES employees. We organize interactions with industry experts to understand the capitalist theoretical frameworks, to expose the problems in it and to construct sustainable alternatives.